Strawberry Pineapple Mimosas
Strawberry Pineapple Mimosas
The easiest, quickest, and best 4-ingredient mimosa ever. And all you need is just 5 min to whip this up!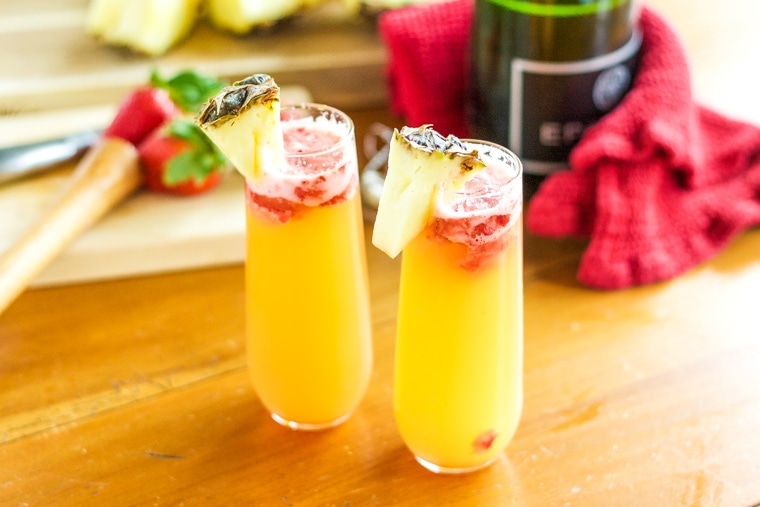 Who doesn't love a good mimosa? It's easy, refreshing, and the perfect excuse to have a fun drink during the brunch hour without being judged. And with this recipe here, you can easily make mimosas right at home with just 5 minutes of prep.
Best of all, the simple addition of strawberries adds a little bit of color and some wine-soaked strawberries to snack on for later, along with a fun tropical pineapple twist.
Although you can really add in any of your favorite fruits – peaches, blueberries, kiwi – the possibilities are endless. You can even freeze them to keep your mimosas nice and cool during those hot summer days!
INGREDIENTS:
1 1/2 cups orange juice

1 1/2 cups pineapple juice

1 (750 mL) bottle sparkling white wine, chilled

1/2 cup strawberries, thinly sliced
DIRECTIONS:
Using a pitcher, mix orange and pineapple juice.

Pour orange-pineapple mixture into champagne flutes until half full. Fill glasses with white wine.

Serve immediately, garnished with strawberries, if desired.